Current projects
---
Development for the future.
BMTvision®
3D stereoscopy
3D is a synonym for stereoscopic presentation. The advantage of stereoscopy is depth perception. Stereoscopy occurs through slightly shifted perspectives similar to the function of the human eye. The brain processes both images and interprets the information into a 3-dimensional picture. The depth perception is affected by several factors like perspective, shading, light conditions, colour and relative proportions. The correct composition of both images is going to be even more strenuous for the brain when the amount of different picture information increases.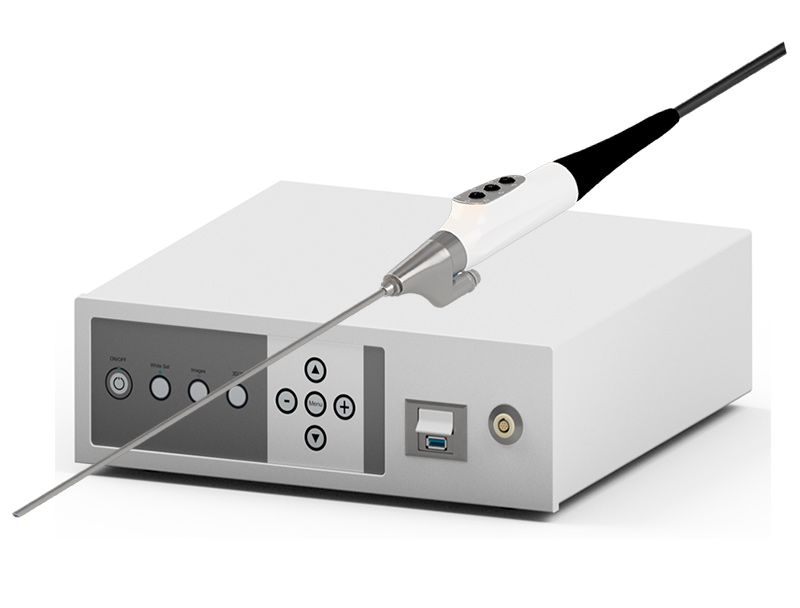 BMTvision®
The Blazejewski MEDI-TECH company developed the BMTvision® endoscope system which reproduces the visual perception of the human eye. The information of two images from a parallel shifted perspective is being projected onto sensors and transferred to a control unit. The control unit processes the information from the sensors and prepares it for the 3D monitor screen. In doing so every image information will be adjusted and prepared in pixel precision. This electronic adjustment of the image information is our own development and transfers a clear and undisturbed picture to the 3D monitor screen which is pleasant for the eyes. The 3D monitor screen emits the information of both images. For each eye the image information is filtered with the help of polarized 3D glasses.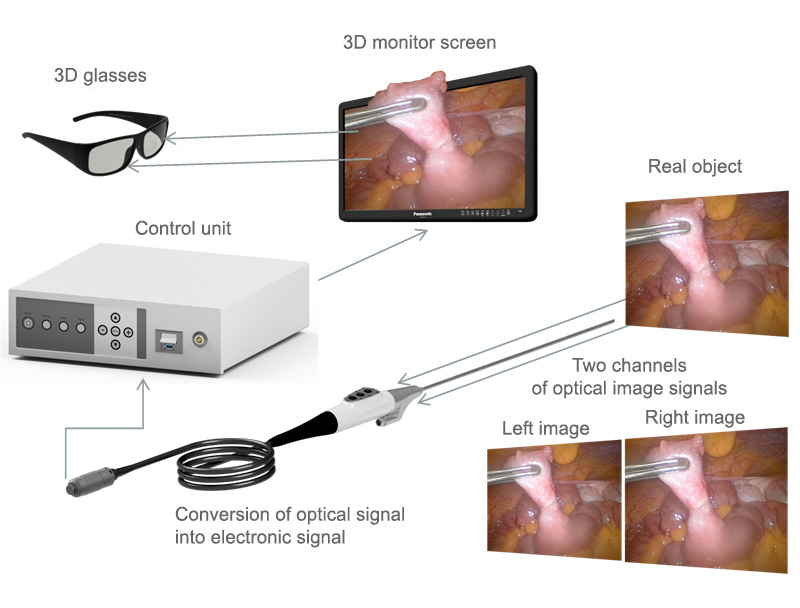 Benefit
Natural depth perception
Better assessment of the situation
Easier use of instruments
Shorter surgery time
Faster learning of new surgical applications
Video provided as courtesy of our partner OmniVision Technologies, Inc.
Privacy Policy Notification
This site attempts to embed videos from the YouTube web server. Please note that when loading YouTube videos, personal information may be transmitted to YouTube. Do you agree with the loading and playing of Youtube videos? You can find more information
HERE
Would you like to learn more?
Portfolio
3D stereoscopy
Rigid endoscopes
Angled optics
Semiflexible endoscopes
OEM elektronics
Contact us
Rheinstraße 1, 79350 Sexau
info@blazejewski.de
+49 7641 93067 0
Our quality is being confirmed by satisfied customers from around the world.
bmt has turned into an integral part of modern medical technology by precision, quality, perfect handling, reliability, best components and state of the art production engineering.